About RugAuthority.com and the Amatulli Galleries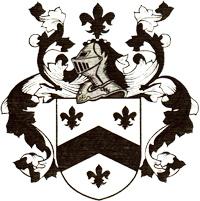 RugAuthority.com as a website was first introduced in 1999 following 30 years developing Turkish rug manufacturing, importing and retailing under Amatulli Imports, Inc. merging into a family based business Amatulli & Sons, LLC in the mid through late 1990's. Today the site services an international audience that includes consumers and trade partners. For more information about trade and private accounts or for answers to any other questions please call (864)895-6544.
COMPANY HISTORY
Emerging in 1968, Richard Amatulli Sr. revitalized Turkey's rug industry through the efforts of a strong partnership with Arslan Kontente and the formation of a private Turkish-American alliance that lasted 20 years. They vertically integrated manufacturing in Turkey with wholesaling and retailing in the United States and Europe, and became the premiere source for Turkish rugs, as an 18 time winner of the Turkish Gold Medal for Exports. Amatulli Imports raised Turkish rugs from 1% to 5% of total rugs imported into the United States with more than 80,000 Turkish rugs(4%). Eventually Amatulli expanded to include exquisite rugs from Iran (Persia), Central Asia, South Asia, East Asia and Egypt through the 1980's.  In 1985 furniture was added to the repertoire, imported directly from France, England, and Asia, along with collections from domestic sources in the Americas.
Over the past two decades Amatulli & Sons has transitioned to focus exclusively on the most important new and antique rugs with a compliment of equally fine hand crafted furniture. This direction allows the company to provide a very unique and complimentary product for a discriminating clientele.